Tally Ho Equestrian Center, LLC offers riding lessons to the first time beginner through the advanced student, we offer indoor and outdoor horse boarding, day camps, horse showing, and helping you find your equine partner.
k.Hutto, owner-instructor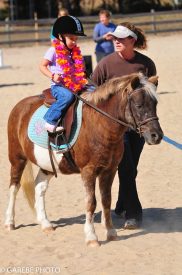 Educating the horse & pony lover for 20 years...
Katrina obtained an Equine Science Minor and Business Major with an emphasis in Marketing and Management from St. Andrews Presbyterian College in 1996. Katrina is also certified through the United States Hunter Jumper Assoc. (USHJA) as an Instructor in 2014. Katrina was also certified as a PATH International Instructor (Professional Association of Therapeutic Horsemanship).
She began teaching and training under different professionals (Cathy Cram, Karen Kelley, Shelby French) for several years before striking out on her own. In 1999 she moved to Florence, SC to begin her own lesson program and has since built her own farm with husband, David Hutto. Her daughter Savannah Hutto also rides and competes locally. Katrina is currently the president for our local show circuit, Camden Equine Circuit (CEC). camdenequinecircuit.com. She is also a board member and Immediate Past President of the SC Hunter Jumper Association (SCHJA.org)
Hailing from the wilds of greater Columbia, SC, Ashley has ridden most of her life. And, after ten years dedicate to the medical field, she made the decision to follow her dreams and passion: horses.
Historically speaking, Ashley's junior years were spent riding Cathy Cram, Karen Kelly, and Judy Young. She was fortunate to be involved with some incredible horses, and had outstanding opportunities to travel, show, and ride. As an amateur she continued her equine experience growth with John Abbott and Brett Sterling.
In 2020, the year of the big change in her life, Ashley pursued that passion by moving to Aiken, SC, to work with Kate Cardalico Bailey, in the position of barn manager for the Silver Bluff Equestrian.
Although now settled in teaching at Tally Ho Equestrian Center in 2022, Ashley continues to ride and work at the Hunter show barn; Christison Stables in Camden, SC. Not to be outdone, she continues her Pony Mafia group, as well.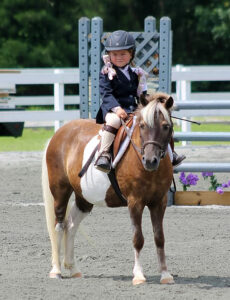 Bree Taylor grew up in the lesson program at Tally Ho, riding and showing with us. She has worked in the facility as a feeder and handler for many years, as well.
Additionally, she has been training and showing in Dressage, so she brings this wonderfully diverse flatwork to her students. She took on the role of a camp counselor/instructor 4 years ago, and has now progressed into one of the main riding instructors at Tally Ho.
Brianna (Bree) is a certified ARIA instructor. In addition to competing locally, and putting in miles of riding on green horses, she is riding clinics with the likes of: Jodie Kelley, Missy Roades, Mary Wooten and Jamie Grant, to name a few.
She has competed in multiple disciplines that include: dressage, hunter and combined training.
Some accomplishments are:
Double CEC Champion
IEA competition last 8 years
IEA Scholarship
Pricing for today's equestrian world
1/2 hour:
$50/person (1 or 2 students – private or semi-private) most students begin with 1/2 hour private lesson

Group hour:
$50 per person
(3-4 students)
Private hour:
$70 for 1 person (cantering/jumping)
Package Plan:
Pay for 9 lessons in advance and get the 10th free! ( Group or Private).
We ask that you pay by the month or buy a package.
Stall:  $550/mo, horses brought in daily to stalls with fans during the summer or in at night in winter when cold
Pasture:  $400/mo, horses live outdoors, have run in shelters and fed twice daily, hay as needed
Blanketing:  included
(slinkies/hoods/flysheets are not included).
Dewormer: included
Handling Fees:  $10 per vet/dentist/chiro/etc.
Training Rides

:  $25

Overnight Boarding:  $25/ per night
Buy/Sell Commission:  15% on purchase/sale price of horse, this is for when we help you find your perfect horse or sell a horse
Prices may vary per show or function
Schooling Fee:
$45–60/day; this is a fee for your coaching/trainer
Hotel/Food/Travel:
prorated for longer overnight shows
Horse Lease:
$20/day
Hauling Fee:
pro-rated (generally $60 to Camden shows, $80 to Blythewood/Columbia, etc.)
Mane pulling/clipping:
$15 each or $25 for both
Full: (6 days/week):
$550/month + farrier & routine vet
Half Lease: (3 days/week): $300/month + 1/2 farrier (depends on the horse and his need)
Quarter Lease: (2 days/week)
$200/month- Your lesson day and then an additional practice day on the weekend
May lease by the month (depends on the horse) and must continue to take lessons.
Rates subject to vary depending on the leased horse.
Tally Ho specializes in the Hunter/Jumper (English) discipline.  We start instructing students from age 4 years old and up and have a wonderful assortment of levels with our adult riders too. We attend many horse shows of all different levels, including our middle and high school IEA Team.
Tally Ho Equestrian Center, LLC
3962 Lawson Grove Road
Timmonsville SC 29161
Phone: 843.383.0593