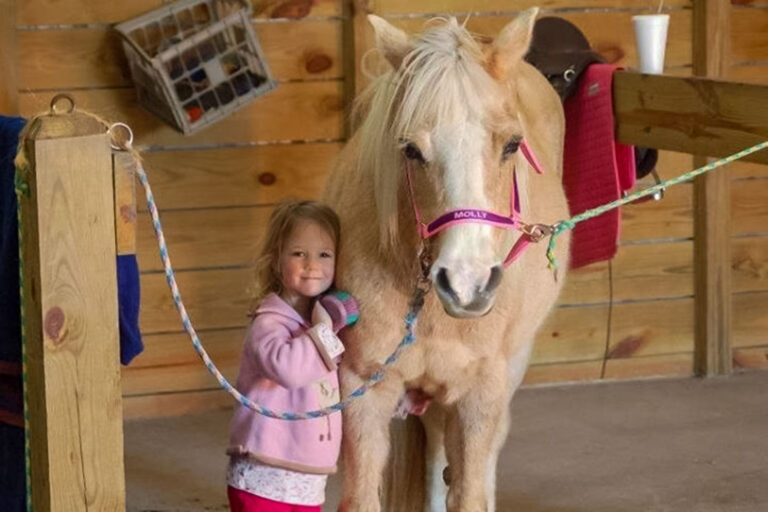 We offer a variety of camps for all ages and levels to complete your summer FUN! The Beginner/Tiny Tykes camps introduce students to horses in a safe and educational environment.

Campers have a great week learning many different aspects of the horse at a super nice facility with wonderful instructors and junior counselors!
Covered: Handling, leading, grooming, tacking the horse, bathing, riding bareback, a riding lesson a day and crafts!

We provide and require helmets and have wonderful safe camp horses/ponies, no additional riding clothes/equipment needed.

Please come in long pants and tennis shoes or boots. We will provide snacks and drinks each day (water or lemonade), but students should bring their own lunch.
To register for camp please pay a 50% deposit,
and both forms returned (green buttons above):
By check, Venmo or Paypal.

Please make checks payable to: Katrina Hutto.
Mail to:
3962 Lawson Grove Road
Timmonsville, SC 29161
Venmo or Paypal at:
[email protected]
paypal.me/katrinahutto,
use as a PERSONAL/FRIENDS transfer, not business
5 – 7 year olds:  9 a.m. – 12 noon
———————————-
June 7, (Tues)- 10, 2022  (4 days, $225)
Beginner Camps - ALL FULL

8 years old and up: 8:30 am - 12:30 pm
________________________________________

June 20- June 23, 2022 (4 days, $250) FULL



July 18-21 (combined Tiny Tykes and Beg Camp) FULL

(4 days, $250) Tiny Tykes must be independent enough to do the additional hour for this camp
Intermediate Camp
****REVISED DATE**** June 13 – 16, 2022   *         8:30 am – 1 pm     *        $300
A camp for those currently walk/trotting AND CANTERING, may have started jumping.  All Intermediate to Advanced levels welcome as well, must be independent in their grooming/tacking/catching, needing NO help to get ready. 
Students will have a fun week learning many different aspects of riding.  We will have lessons, ride bareback and lots of fun activities.  We will be SWIMMING the horses one morning, learn how to set a jump course and of course…. lots of riding and fun! 
***Spend the Night party is back! **** Students will spend the night at the farm in the lounge with a counselor and we will swim horses the next day!!
There will be a trip to the Tack Room (Camden) as well and we'll go to lunch.  I will keep them until 6 pm that day.  You are also welcome to bring your own horse/pony for the week if you like!
June 13- Spend the NIght Party- Return to farm at 6:30pm 
June 14th- Swim Horses, pick riders up at 12:30 pm to go home and SLEEP!
June 15- Tack Room and Lunch trip- can stay until 6 pm
June 16- Camp ends at 1 pm
IEA Boot Camp
July  25 – 28, 2022      *       8:30 – 1 pm        *    $300
6th graders and up 
Intensive IEA prep!! Prepare to work out,  Mentally focus with Yoga, Learn the Equitation tests, how IEA shows are hosted, and what to do and what's expected. The guide to all things IEA.  Come ride lots of different horses and learn all about it!
IEA Team Meeting Tuesday July 26 – 7 pm